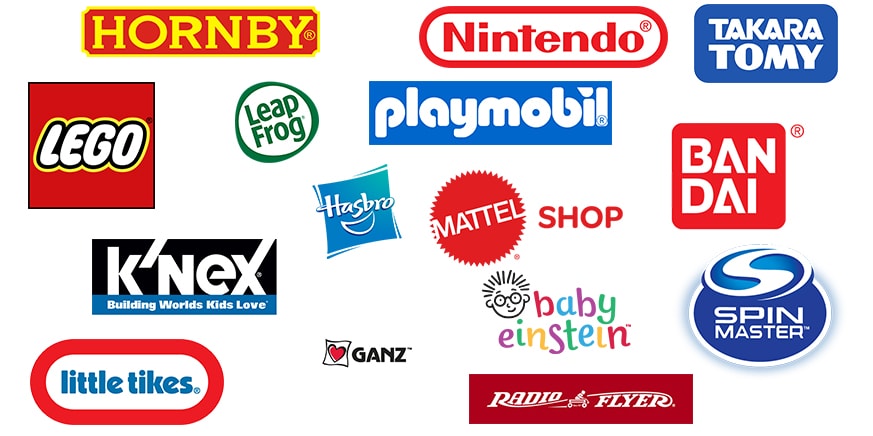 The history of toys is very long, but the emergence of the first popular toy manufacturers and brands happened around 120 years ago.
With the development of technology and the implementation of the latest technological advancements in toys, modern toys have attracted the attention of many people.
It is not just the great appearance of toys that makes them so popular – the new toys come with even more features and they promise a lot of fun.
These toys are designed in a way that attracts literally every age group – toddlers, kids and even adults.
According to some statistics, there are a few thousand toy brands around the globe.
However, only a small number of them have managed to build a strong and long-lasting reputation.
These giants in the world of the toy industry, have many successful toy products and they are constantly investing in research and development of new products.
In the list below, we will present the top 15 toy brands on the planet.
1. Lego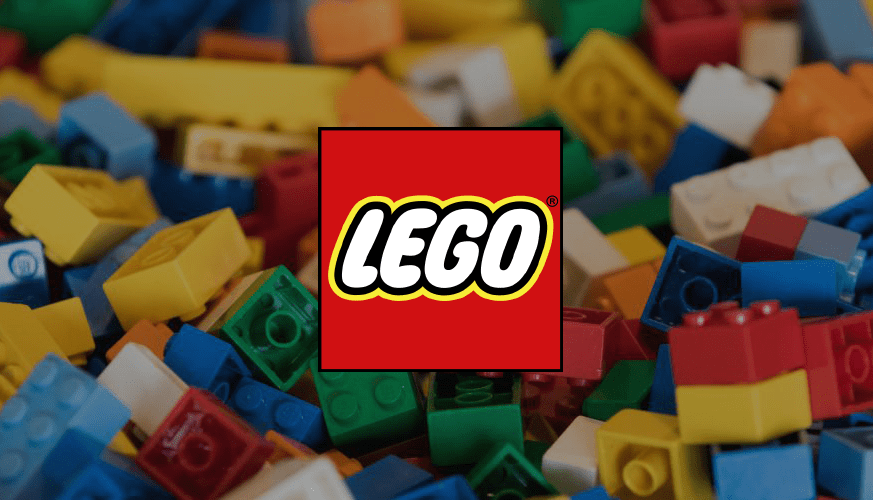 We will start this list with one of the most famous brands in the world – the Danish company known as Lego.
This company is situated in the city of Billund in Denmark and it is best known for its construction toy sets that include plastic blocks.
These colorful plastic blocks are used for the creation of many different things including buildings, robots, vehicles, weapons and other things.
One of the best things about Lego products is that you can assemble and disassemble your final structure and create something else with the blocks.
The company was started by a Danish carpenter who created wooden toys in his workshop back in 1932.
He later named his company Lego and started creating plastic toys in 1947.
Today Lego is one of the most powerful brands in the world.
2. Mattel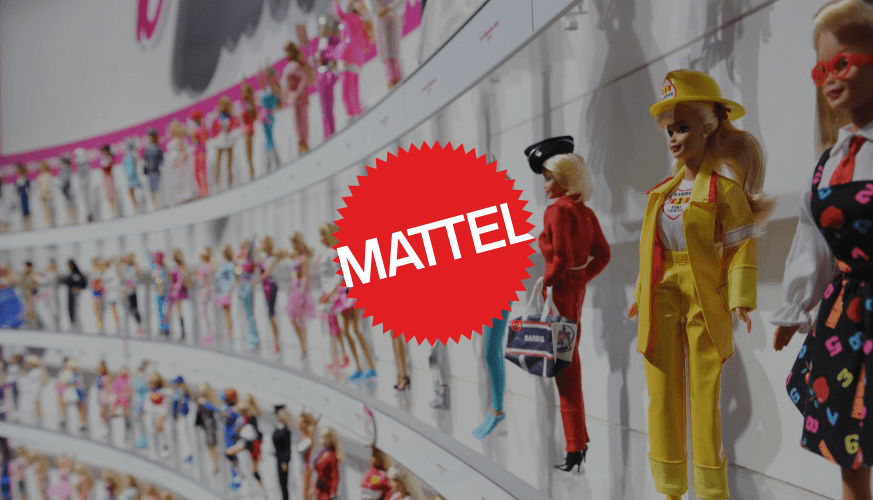 Mattel is a well-known American toy manufacturing brands.
This is one of the top toy brands that have a long history which started in 1945.
It was named after the founders of this company – Harold Matt Matson and Elliot Handler.
Nowadays, Lego is officially present in over 40 countries and Mattel toys are available in more than 150 countries.
It's also worth mentioning that they are the largest toy maker on our planet when it comes to revenue.
Mattel is known for different brands and products including Masters of the Universe toys, Ever After High dolls, Fisher-Price products, Matchbox and Hot Wheels toys, WWE toys and American Girl dolls.
Three years ago, Mattel has started producing movies and series based on their most popular toys.
3. Baby Einstein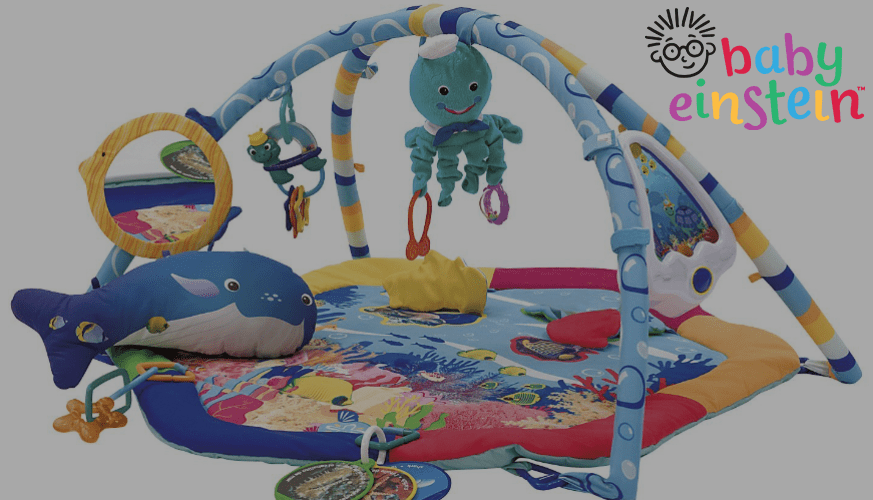 Even though Baby Einstein is not among the oldest toy brands, it is certainly one of the most successful ones.
Baby Einstein is a company focused on creating toys and multimedia products specially designed for toddlers and infants.
This brand was revealed in 1996.
After the initial success, Disney decided to buy this company in 2001.
Starting from 2013 the company is owned by Kids II, Inc.
It's interesting that this company was founded by an ex-school teacher.
Obviously, years of experience in teaching kids has proven to be efficient in the creation of toys.
The company started with learning and educational videos for toddlers and infants.
But, in the last few years, the accent is placed on toys related to art, music, and movement.
Once again, their users are toddlers and infants.
4. Nintendo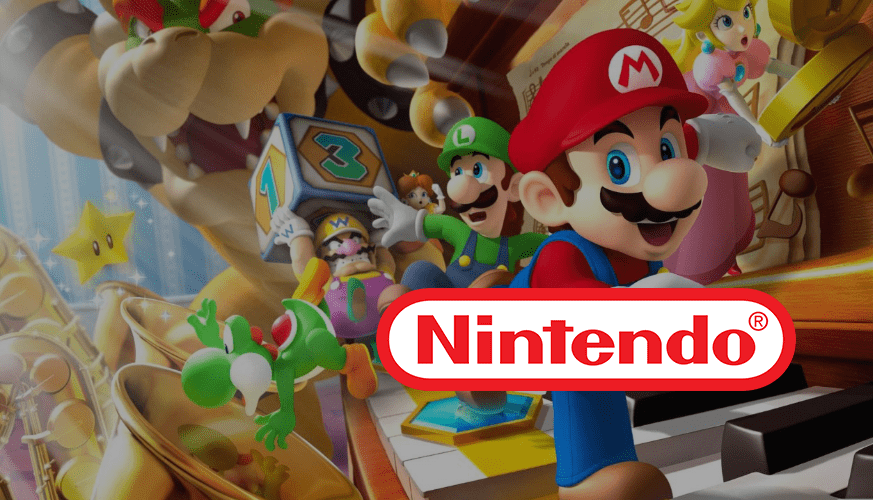 Nintendo is a multinational company from Japan.
Although technically, Nintendo is a brand that covers many other products, it is primarily a toy brand.
What makes it different is that this company is working on software and electronics development.
According to latest statistics (especially after the success of Pokemon Go), Nintendo is one of the biggest video game companies in the world.
Another thing that makes Nintendo special is that this toy company exists for over 127 years.
Back in those days, they were producing hanafuda playing cards.
During the 1960s, Nintendo was completely focused on modern toys.
Starting from the 1970s, they have started investing in video games too. Pokemon, The Legend of Zelda and Mario were some of the best-known games created by Nintendo.
5. Playmobil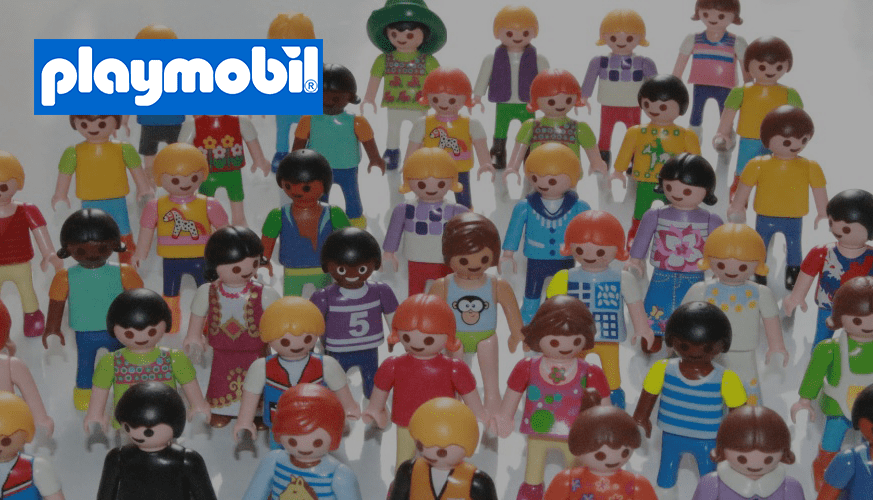 There are several high-quality toy brands from Europe popular around the world and Playmobil is certainly one of them.
This is actually a line of plastic toys developed and manufactured by the Brandstatter Group in Zirndorf, Germany.
One of the most famous toys made by Playmobil is a human figure that is about 3 inches tall with a special smile.
This toy is called klicky.
Many different accessories, vehicles, buildings and different kinds of animals are part of this line of toys.
Those interested in Playmobil toys should know that this company produces toys in sets of themed series and individual special playsets and figures.
Once they develop a new set, they are discontinuing some of their old sets.
6. Hasbro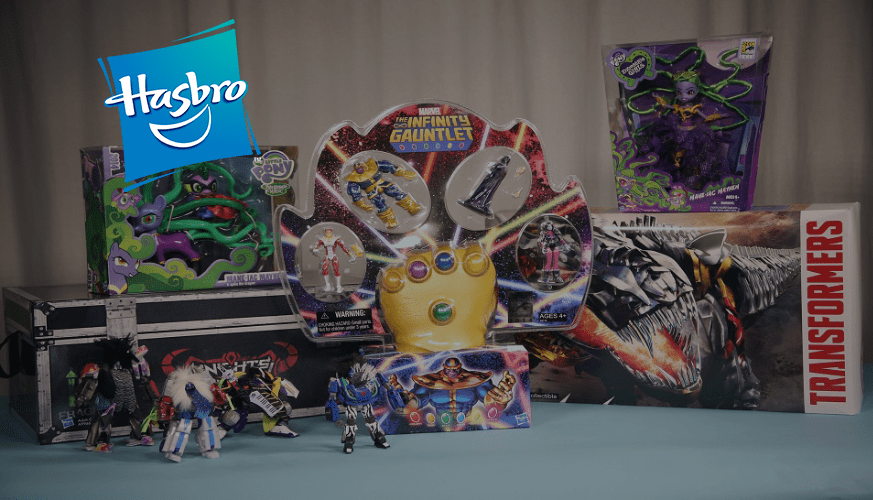 Now here's another example of a successful American toy brand.
Hasbro got its name from the founders – Hassenfeld Brothers.
Nowadays, Hasbro is known as one of the best toy and board game companies not only in the United States but across the globe.
This is also the third biggest toy manufacturer on our planet with revenues that exceed 4.5 billion dollars.
Just like few other toy brands, the popular Hasbro brand has created TV shows like the Family Game Night aired on the Discovery Family network in order to showcase and promote their toys and board games.
Some of the most famous brands of games and toys produced by Hasbro include Action Man, G.I. Joe, Marvel Legends, Star Wars, Zoids, B-Daman, and M.A.S.K.
7. LeapFrog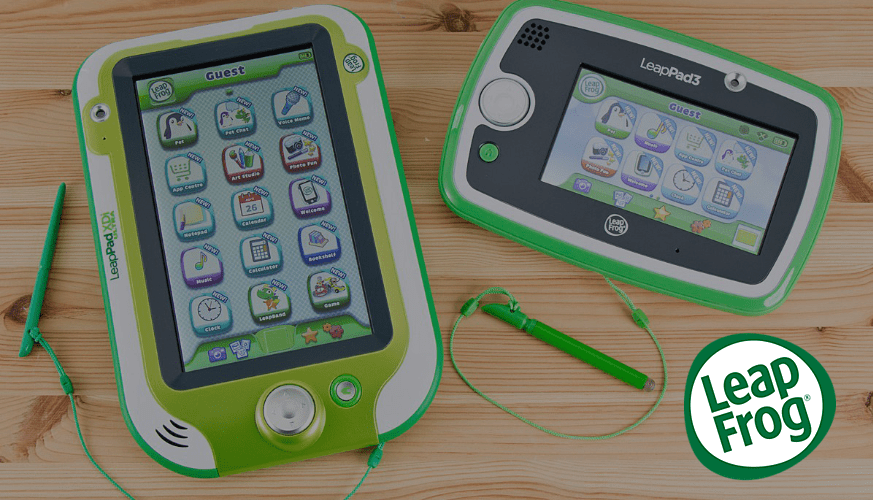 LeapFrog Enterprises Inc. or simply LeapFrog, is a popular toy brand headquartered in Emeryville, California.
This company which was established back in 1994 is focused on designing, developing and marketing learning toys and similar products based on technology.
In other words, they are specialized in educational toys for kids from infancy through grade school.
This company has received many awards for the products they've made like the Teacher's Pick Award in 2010 and Toy of the Year Award in 2011.
Besides the toys, LeapFrog also produces DVDs and mobile apps.
LeapFrog has many popular products that belong to these three main categories – educational gaming, reading solutions and grade-school learning toys.
Some of the most popular products made by LeapFrog include LeapPad, Leapster, LeapReader, and LeapBand.
8. Little Tikes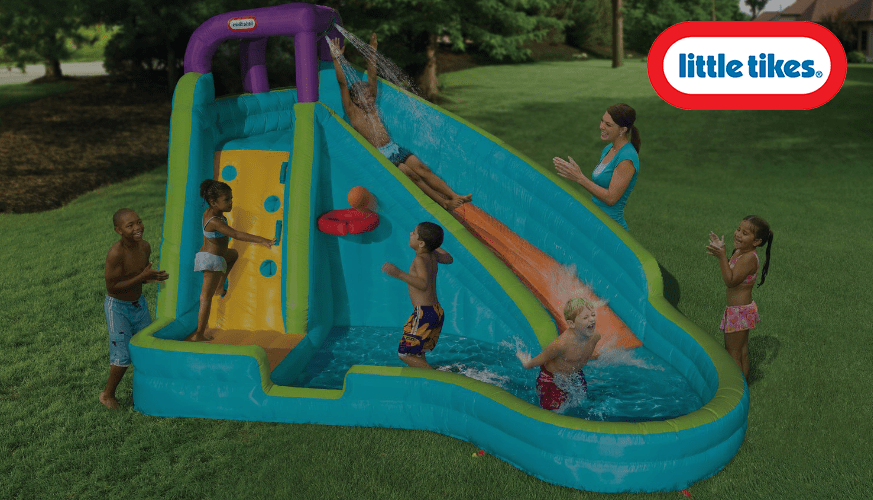 As we all know, there are many different categories of toys in the market and some toy brands are specialized in specific kinds of toys.
Little Tikes, for example, is one of the most successful manufacturers of plastic toys for young kids and infants.
This company was founded in 1969 in Ohio by Thomas Murdough Jr. About 15 years later it was acquired by Rubbermaid and in 2006 by MGA Entertainment.
Little Tikes has a wide range of toys and other similar products in its offer.
As previously mentioned, they create indoor and outdoor toys made of plastic.
Sandboxes, play kitchens, and Cozy Coupe are some of the best-selling toys and products made by Little Tikes in the past 40 years.
Today, as part of the MGA Entertainment company, this toy brand produces updated versions of the famous Cozy Coupe, activity gyms, and molded outdoor picnic tables.
9. K'NEX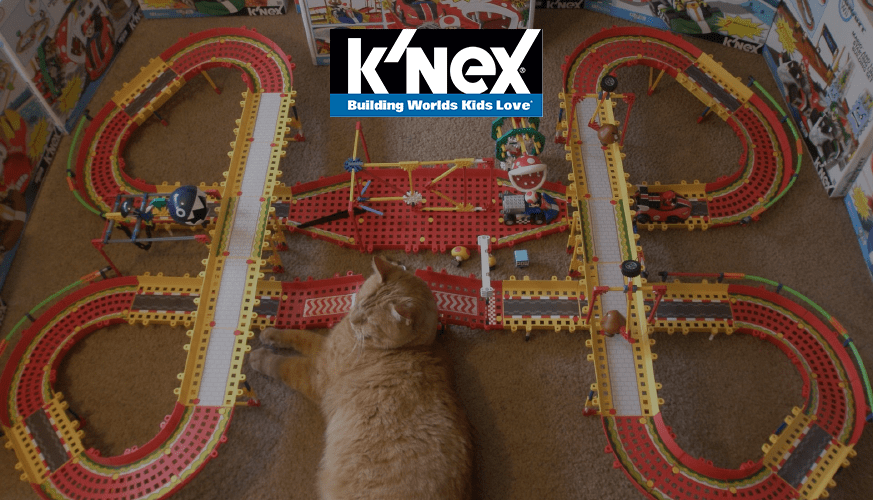 Many people have tried to develop businesses based on the experience of famous brands like Lego.
However, only a few of them were able to succeed.
One of these toy brands in K'NEX, a company that has developed the special construction toy system.
The founder of the company invented this system 24 years ago.
So, K'NEX is competing with other popular toy brands focused on toy construction sets like Lego and Meccano.
The system is not very complex, but it's definitely unique.
It includes wheels, gears, connectors, and interconnecting rods made of plastic as well as few other components.
With their help, users can create machines, buildings, models and many other things.
What makes K'NEX different than other similar toy products is that these toys are for relatively older children from 5 to 12 years.
10. Radio Flyer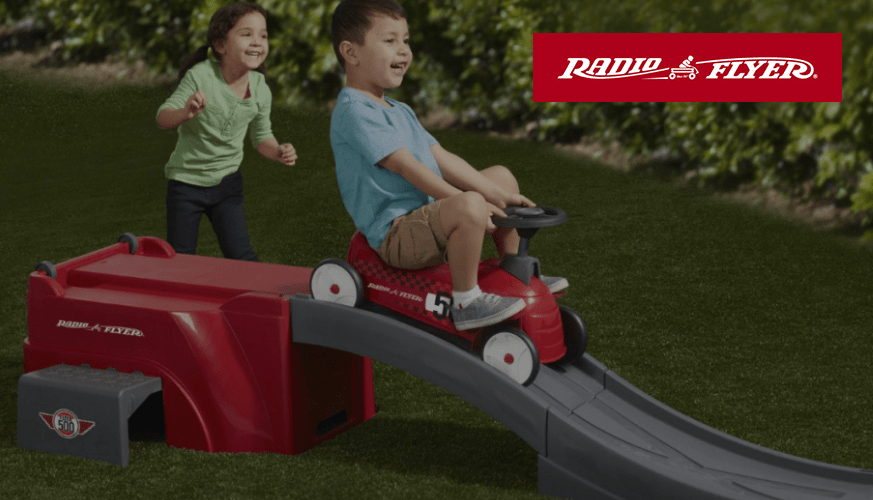 Radio Flyer is another significant toy brand that deserves to be listed here.
People love their toys and so do we. One of our faves is the Classic Walker Wagon, mentioned in the list of 21 Best Baby Walkers for 2017.
This is actually an American company that became famous after the release of their incredibly popular red toy wagon.
In addition to this product, Radio Flyer also has ride-ons, bicycles, tricycles, scooters and horses on its offer.
Radio Flyer was established in 1917.
Its owner Antonio Pasin decided to build a brand based on his wooden toy wagons.
Due to the increased interest, Pasin was forced to start creating metal toy wagons.
The products of Radio Flyer were part of a few artistic works like TV shows and movies.
Some other products made by Radio Flyer that are worth mentioning include the Radio Flyer Tricycle that has the same bright red color, the Inchworm which represents a wheeled ride-on device and the Radio Flyer Ziggle.
11. Spin Master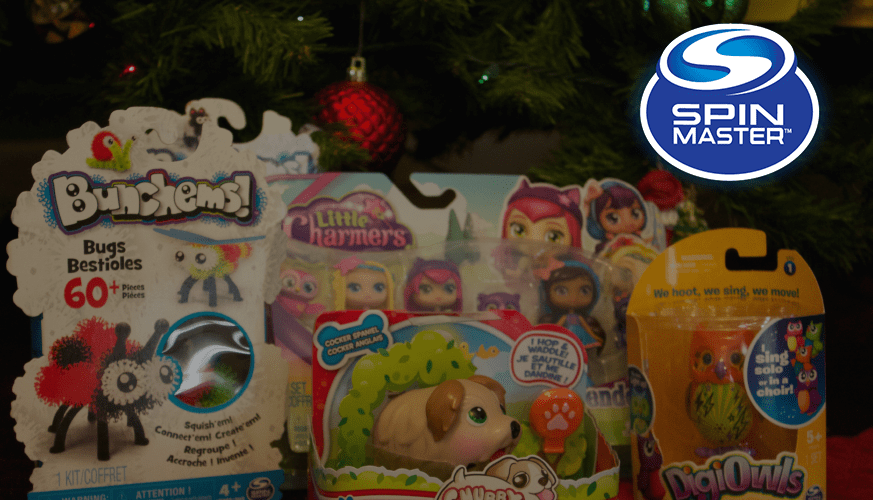 Canadians have a few toy brands that can make them proud and many experts agree that Spin Master is among the best toy brands from Canada.
Even though it started as a small company in 1994, today Spin Master has become an international toy company.
Some of the brands that are part of Spin Master company include Tech Deck, Aquadoodle, PAW Patrol, Air Hogs, Bakugan and Zoomer Dino.
This company has offices in over ten countries around the world and employs more than one thousand people.
The products of Spin Master have won 16 awards on the annual Toy of the Year competition.
Thirteen years after the opening, the management has decided to create a special Spin Master Entertainment division.
12. Ganz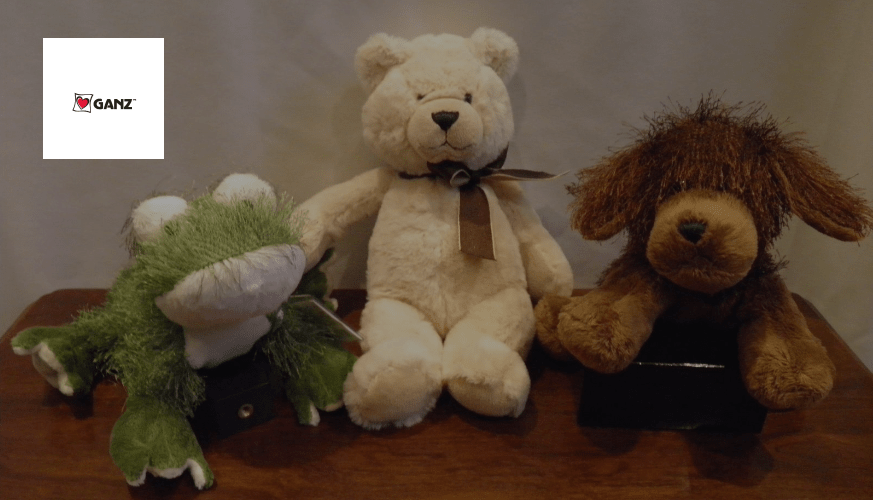 This is another example of a successful global toy company based in Canada.
Ganz produces different kinds of toys, but their plush animals and special collectibles are probably the most recognizable products in their offer.
When it comes to specific toys, there is no doubt that Webkinz is their best selling product.
This toy has an interactive Internet website specially designed for children.
On the other hand, the toy itself is actually a line of plush animals.
Every animal has a code that is used online for unlocking special levels and worlds.
The company was established in 1950 by Samuel Ganz and his sons Sam and Jack. Ganz also supplied carnivals with different kinds of special toys.
13. Tomy Company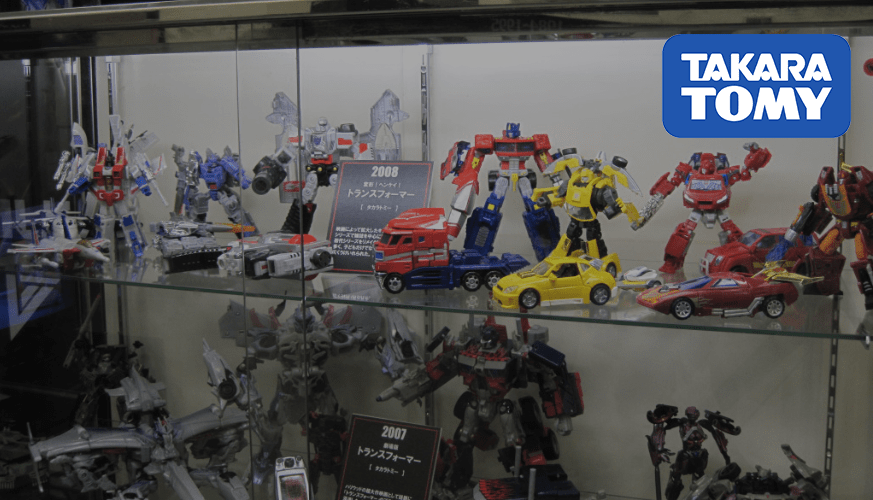 Tomy Company, also known as Takara Tomy, is one of the most famous toy and entertainment companies in the world.
The company was created in 2006 when two powerful toy companies Tomy, which was founded in 1924 and Takara which was founded in 1955 have merged.
Takara-Tomy has produced a wide range of toys with specific features.
Tomy has produced famous toys like Zoids, Tomica, Nohohon Zoku and Idaten Jump while Takara had toys like Choro-Q, Space Pets, Microman, and Transformers.
The modern Takara-Tomy company produces many toy and games under a license like Disney, Rockman, The Game of Life, Naruto, Pokemon and other toys.
In addition, this Japanese company also produces interesting video games.
14. Hornby Railways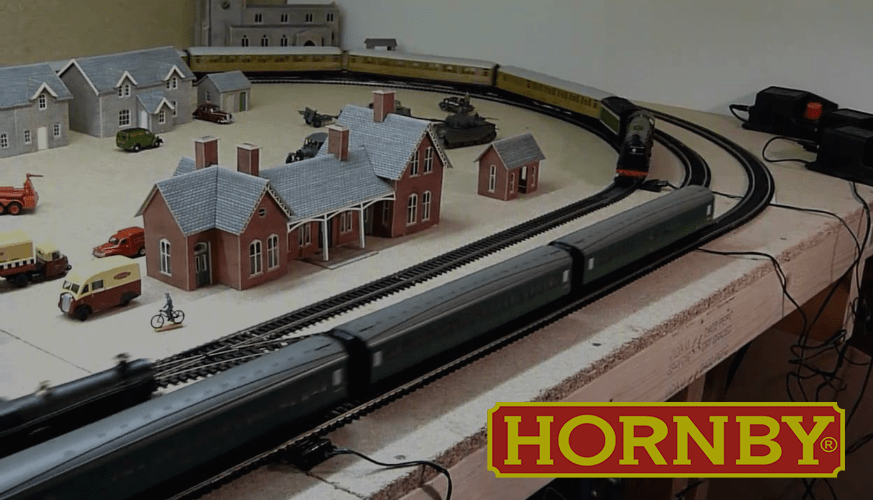 Hornby Railways is a popular model railway toy brand from the United Kingdom.
The company was founded 115 years ago when the owner Frank Hornby got the patent for his famous Meccano construction toy.
Hornby Railways produced the world's first clockwork train back in 1920.
They have also produced the first 00 gauge train in 1938.
Even though these model trains are attractive to children, Hornby Railways is especially popular among adults.
In fact, there are several enthusiasts and collectors' group that are focused on the products designed and created by this company.
Over the years, Hornby Railways has created some interesting brands including Skaledale, Arnold, Jouef, Lima and Lyddle End.
15. Bandai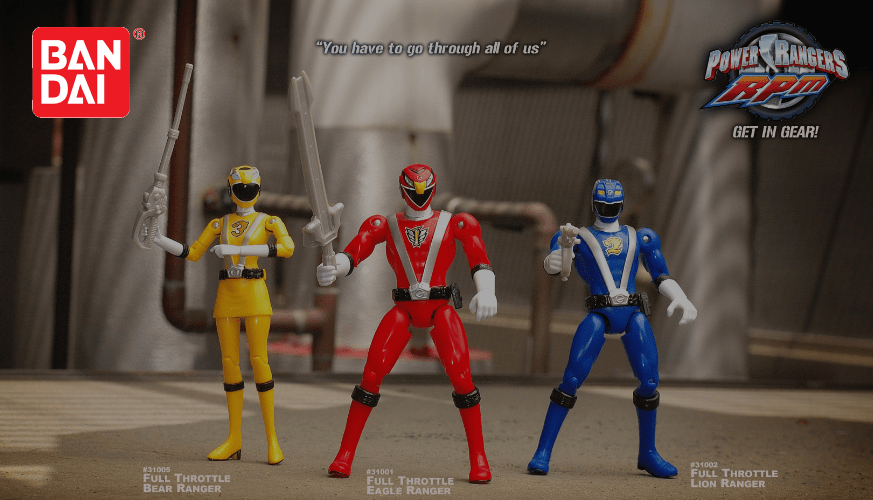 Bandai is a famous Japanese toy and video game company.
They also produce a wide range of model kits made of plastic.
Bandai is among the top five producers of toys in the world.
The company is located in Tokyo where it was founded 66 years ago.
In 2006, Bandai has merged with Namco, a famous game developer from Japan.
After the merger, Bandai includes a few strategic business units that are part of the group.
One of the most famous units is Bandai USA which creates toy products designed for the American market.
It creates toys related to popular series like Ben 10, Digimon, Big Hero 6, and Power Rangers.
201  the past, Bandai was known for its Machine Robo and Chogokin lines of toys.
These are the top 15 toy brands on the planet that are manufacturing thousands of toys every year.
Their constant investment in development and research keeps them on top.
Last Update: 07 Sep 2017